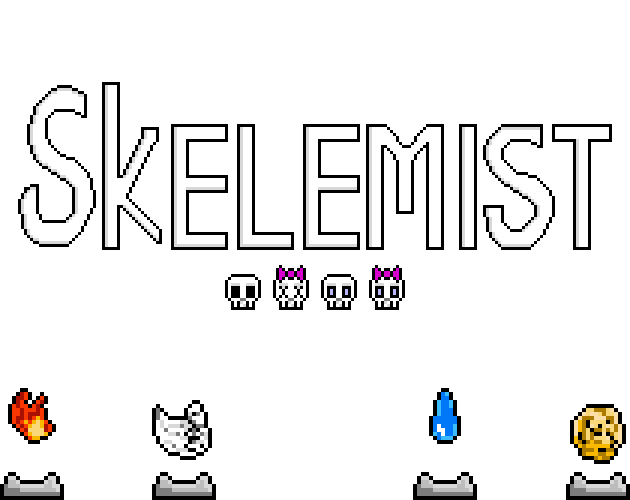 Skelemist
A downloadable game for Windows and Linux
Made for the Livre Game Jam 2019 by:
Leandro Satoshi
Luís Eduardo Rozante
You could only use open source software for developing your game and the theme was: "Alchemy".
Made using Godot Engine, Krita and Gimp (Also one of the developers was using Linux =D).
Some achievements were also provided, this game tried to get:
Make an alternative ending
Living is overrated: make a game where all characters are dead
Jack of All Trades: make an item that is used in more than one situation
Use a 16 bit color palette.
The project is also open source and is available on https://github.com/LuisEduardoR/Skelemist.
The development of this game will continue and a lot of content is planned!
Install instructions
Extract the files to your preferred folder and run! (Remember to keep the extracted files together)